Hello, everyone! I excited to lead the discussion today. I am Jana from Thinking Out Loud.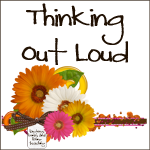 I taught seventh and eighth grade social studies for four years before moving to reading for two years. Just as I felt I was getting my feet under me, I was asked to be a literacy coach. I have been doing that for four years and love my job. Working with teachers is just as rewarding as working with students, and I still get work with students...best of both worlds! As soon as I finished my Masters in Reading, I started the National Board process and achieved National Board Certification in reading two years ago. Why am I telling you this? Because I want you to know how much I LOVE, LOVE teaching literacy. One of my favorite aspects is working with small groups, especially strategy groups.
Chapter 7 - STRATEGY GROUPS
We have all heard of the 'spray and pray' method (otherwise known as only teaching whole-group lessons). We also know that it doesn't work for every student. There is not a way to meet the needs of every student using only whole-group instruction. However, if you combine whole-group instruction with individual conferences and strategy groups, you can meet the needs of all of your students. The Daily 5 sets the structure of your literacy block, so you can meet with students in strategy groups while the rest of your class participates in authentic reading and writing activities.
What is a strategy group? How is it different from guided reading?
Strategy groups are small, flexible groups that are formed based on the strategies students need instruction on and practice with instead of being in the same group because of reading level. These groups are truly flexible. As soon as a student has mastered the strategy, he or she is moved out of the group. The strategy determines the frequency of which the group meets instead of meeting every day with every group. Some groups need more practice time and less instructional time with teacher. Some groups will need to meet with the teacher every day.
What happens during a strategy group?
Students come to the group and begin reading a book from their book box aloud quietly. As the students are reading, the teacher is listening to find out if they are using the strategy about to be introduced during that meeting.
The teacher verbally reinforce the group's goal.
The teacher models the strategy for the students.
The students practice the strategy with their independent books while teacher listens and coaches.
Review the strategy as a group.
Decide if students need to practice individually or with partners.
Plan the next meeting.
How long should the group meet?
The Sisters answer, "The approximate age of the students is the approximate number of minutes they can sustain higher-level thinking with group instructions." (page 115)
If the students aren't reading the same book, what can are some tools I can use to help teach the strategy?
The Sisters answered this question on the companion site for the books:
Materials
.
When do I start pulling groups? How do I manage strategy groups?
The beginning of the year (around the first five weeks) is spent assessing and conferring with students and getting the Daily Five running smoothly. Since strategy groups are flexible and may not meet every day, an easy management system is needed to keep track. On pages 111-113, the Sisters share their Strategy Groups form.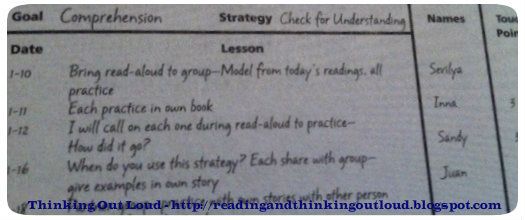 Looking for more Daily 5 and CAFE resources? I have a Pinterest board that the authors of this blog have been pinning resources to as the book study occured and we will continue to pin resources.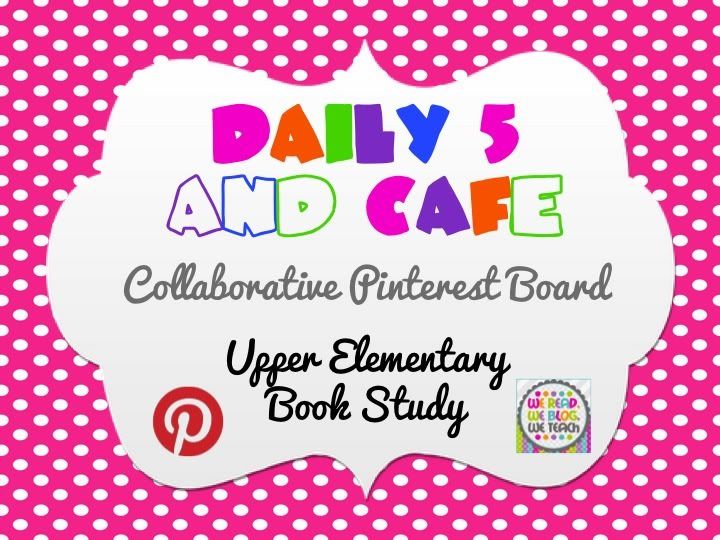 Now it's your turn.
Talk to me about strategy groups: Do you implement them? What are your concerns? What are your successes? If you have questions, this is the place to ask them. I may not be able to answer, but one of the wonderful people who have been following and commenting will be able to help you.
I am so glad that you have joined us for our first two book studies over the Daily Five and CAFE. Stay tuned for our next book study.
We love having you here!