I am so excited to be a part of We Read, We Blog, We Teach again this summer. I am even more excited to dive back into
The Book Whisperer
. The first time I read this book my Reader's Workshop was turned upside down. We're only two chapters in this time, and my head is already spinning with new ideas and understandings.
The entire time I read
Chapter 2: Everybody is a Reader
, I kept thinking, "Yes!" or "Sing it, sister!" Sooo many a-ha moments - I can't wait to share them with you!
As a longtime inclusion teacher, I have done a lot of stumbling and growing in my reading instruction. I also teach in a very transient area. Kids come in and out of our classrooms all year long. There have been several times in the last 13 years that I've gone to the door to meet a new student and introduced myself as their reading teacher (we are departmentalized) only to hear, "I'm not a good reader," "I don't like to read," or the one that absolutely breaks my heart - "I can't read." I wish I could say that this has only happened a time or two. Unfortunately, it has happened every year - sometimes multiple times per year.
How is it that by 3rd grade our students have already decided that they "can't read" or that they aren't good at it?
Amen, amen, and amen.
Teachers, if we don't counter the "I can't read" kiddos with a smile and the reassurance that WE are going to be the person to turn that around for them - who will? These
developing
readers aren't just in middle school anymore - they are walking the halls of our elementary schools every day.
When my students come back to my table for guided reading or a reading conference, they know I have taken the time to pick out books that:
are just right for them
interest them personally
I have already read and given my personal "seal of approval"
Here's why:
If I don't take the time to read it, how do I know it's going to help them?
If I don't take the time to match books with their interests, how am I ever going to get them to love reading?
If I don't take the time to read it, why should they?
By doing those things, I create a culture similar to the one Donalyn Miller describes in Chapter 2...
This is not something I actively practiced until I read
The Book Whisperer
two summers ago. I tried, but I wasn't putting forth the right amount of time and effort. It's hard - especially in the beginning. But when I heard my kiddos begging for guided reading so that we could move on to the next chapter, I knew that every minute I spent digging through my own books or rifling through the guided reading "book room" at school was worth it.
And she's right. We don't discuss "not" reading - we just jump right in. The first few weeks of school are a little hairy scary during workshop time. Some kids have books that they are interested in, but they are waaaay too hard. Others are reading a favorite for the 957th time. It's okay. Because by the time I've made my way around the room to confer and check-in with each kid, they will have learned how to choose those "just-right books" through our mini-lessons, individual conferences, and guided reading.
I wanted to touch on one more thing before I leave you with some thinking to do...
Those developing readers - "they" in the quote above - are my inclusion kiddos. I mentioned earlier that I teach in a very transient (high poverty) area. One of the things that comes with poverty and a transient population is a higher number of students who have been identified with specific learning needs.
I have been so frustrated over and over with the amount of time my inclusion students spend away from me learning strategies they never get to apply! Donalyn's belief that our kids (no matter where they are as readers) need TIME to read is right on point. When my inclusion kids are with me for reading, I usually snag their guided reading groups first so they can 1) review the strategy or skill we talked about in our mini-lesson and then 2) apply it immediately. I never want my developing readers to get the short end of the stick - none of us do. But we have to be purposeful in planning our small group instruction to make sure their needs are met appropriately.
How do you do that?
Do you set up a weekly schedule or do you rotate groups a different way?
How do you fit conferring in?
I'd love for us to share the different ways we meet with our students.
I have a schedule that includes 2 guided reading groups a day
or
1 guided reading group with time for individual reading conferences. It changes depending on the day - but there is a scheme and sequence to it all. :)
I'll leave you with a final quote and a link to a fun freebie that (hopefully!) you'll be able to use whenever you head back to school.
Don't let your kids leave your room without helping them to discover great books for them.
To help you "get in there" and find out what makes your kids
'tick'
as readers, I updated a file that I created the first time I read
The Book Whisperer
.
Make sure to let me know what you think and leave me some love! :) I hope you'll also stop in and follow along with me this summer!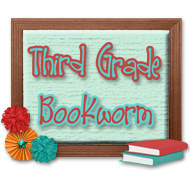 Happy Reading!