I hope that you are enjoying our summer book study of the Book Whisperer. I know I am! I am Jana from Thinking Out Loud and I am thrilled to bring you Chapter 4: Reading Freedom.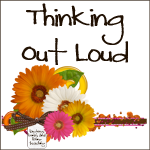 This chapter is so full of information that I thought I would share the three topics that really made me think and reflect on my teaching.
Choosing Books
The first step to reading freedom is choosing the right book and feeling comfortable being able to abandon a book that isn't the right book. Donalyn has a honest conversation with her students about how to choose books. At first they give her answers that they thinks she wants but really don't describe how they choose books. She has to help them with questions like, "Who has chosen a book because it is short? Who has chosen a book to read by checking how long it is?" Before they will be honest with her, she has to be honest with them. Thinking about how I conducted this lesson with my students, I accepted the answers they gave without digging. We went with the standard answers the students knew I was looking for. However, that is not how many students choose books. Donalyn builds trust with her students by being honest and admitting that she has chosen books by the length when she was not in the mood for a longer read. I was never this honest with my students, but I can't wait to have this lesson again and really dig deeper with them.
Reading Requirement
When I first read that Mrs. Miller required her students to read forty books, I stopped reading for a minute and went, "WOW, that is a lot in a year!" I started reflecting on what I required my students. Before I became a lower elementary instructional coach, I was a seventh and eighth grade reading teacher. I required my students to read 25 books each year. 40 books just blew me away. Then I started thinking, "Were my expectations not high enough for my students?" Honestly, I am don't know how I feel about forty books. I am still struggling with the concept because many of my students had trouble meeting the 25 book goal. She was honest also and not all of her students meet the goal. However, she did something that I wish I would have done. She celebrated with the students who didn't meet the goal by having them compare how many books they read this year compared to last year. Why didn't I do this?! I was so stuck on the goal that I didn't think about how many of my students accomplished more reading in the year they were with me than they had ever before. Celebrating any milestone is more motivating that harping on missing the goal.
Reader's Notebook
"Readers whispering back and forth about their reading experiences - this is how reading should look. (p.102). Once my students are feeling comfortable with choosing books, I wanted ways to have conversations with all of them about what they are reading. I taught in a small school but still had eighty students that I wanted to talk to. How do I do that? I implemented a reading notebook that has some aspects that Donalyn Miller has in hers. Mine was a bit more complicated, but I really liked it and it helped me to keep up with my students and their reading.
In Donalyn's reading notebook there were four sections: tally list, reading list, books-to-read list, and response entries. My notebooks had a reading list, books-to-read list, response section, notes, and vocabulary.
Responses
The response section was the largest section. Students wrote literary letters to me (and I back to them) about what they were reading. I required a response once a week to get an update on where they were in their books. This helped me with conferencing and determining if they were actually making progress in their books.
Notes
When we had mini-lessons, I had students keep copies of the anchor charts we made together. I used this section as a reference section during our conferences.
Vocabulary
The vocabulary section was like a reading glossary for each student. We kept the word, definition, and example. When we had mini-lessons, we would add vocabulary in that section.
YOUR TURN!
What were your big take-aways from this chapter? How do help students choose books? What do you think of the reading requirement? Do you have students keep a reading notebook? What does it look like?
I can't wait to hear from all of you!!!